For sole traders and businesses with up to 10 employees This voucher covers 50% of your cost, up to a maximum of €2,500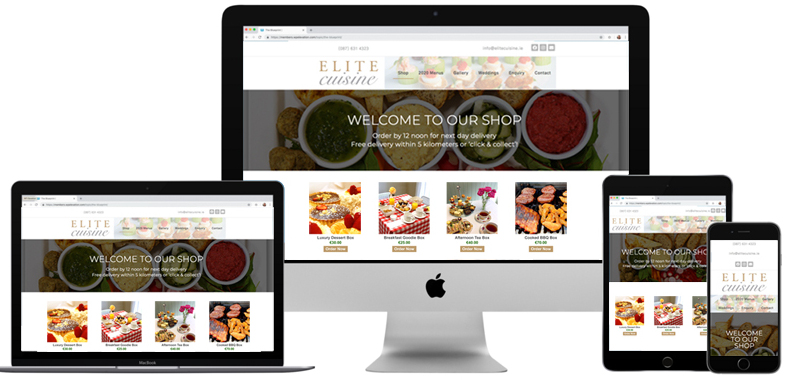 Who Is The Voucher Scheme Aimed At?
Anybody who has a product OR a service to sell online! If you are selling a product (shoes, jewellery, plants, clothes, etc.), then this grant is aimed at you! If you are selling an online service (online piano lessons, online yoga classes, online one-on-one tuition, online counselling, etc.) then this grant is aimed at you! You need absolutely no knowledge or expertise of the Grant Application Process – we will guide you through it. 
Vouchers are worth up to €2,500 with a 50% contribution from the business 
You can use them to develop a new e-commerce (online shop) website from scratch OR upgrade an existing one
You can add online payments or booking systems
You can also advertise online or subscribe to a Retail Platform Solution (softawre that handles the transactions for you).
If you previously received a Trading Online Voucher, you are still eligible for a second voucher
You must be trading for at least 6 months
You must employ between 1 and 10 staff
Your annual turnover must not exceed €2,000,000
You are required to attend a 'Trading Online' Seminar with your Local Enterprise Office (approx. running time 2 hours and held online through the Zoom app.)
How Do I Get The Ball Rolling?
First thing to do is to contact your local enterprise board and ask them about availability on the next TOV (Trading Online Voucher) webinar – ( Find their contact details – https://www.localenterprise.ie/Find-Your-Local-Enterprise-Office/ ). Once you sit through this online webinar you will then get a link to an application form.
If you need help filling out the application form (some of the questions relate to design, goals, etc.) that's no problem; simply call us and we can guide you through the whole process. 
Once you have submitted the form, a panel will look at the proposal and a decision will be made within a few weeks or so. Upon approval, you simply contact us again and we proceed from there.
Any questions/queries, simply email query@dpsdesign.ie or call 087 661 2569.